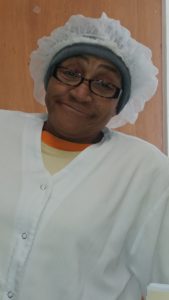 It's National Employee Appreciation Day! In honor of this day, we are re-starting our employee profile spotlight series.  Janet Gardner works in processing and packing and has been with us for more than 20 years! Thanks, Janet, for your hard work and support.
How long have you worked for Carolina Foods?
As of May 6, 21 years
What is your favorite Duchess Product?
Mini Donuts and Fried Pies
What do you like to do in your free time?
Read, travel and cook
What is your favorite thing about the Carolinas?
The lakes and mountains
Where are you originally from?
Kings Mountain, NC
What are some fun facts about you that we may now know?
I like having fun with my grand kids, meeting people and trying to stay up past 9 p.m.
We are excited to recognize employee Alex Aguilar.  Thank you for all of your hard work!
How long have you worked for Carolina Foods?
17 Years
What is your position at the company?  Please list/describe all positions you have held.
Machine Operator for 3″ Pies
What is your favorite Carolina Foods Duchess product?
My absolute favorite are the Cinnamon Tarts.  They are very good.
What is one of your favorite things about your job?
I love my position at Carolina Foods.
Please share a fun fact about yourself.
I used to play soccer but no longer do after several injuries.  Now I like to watch it.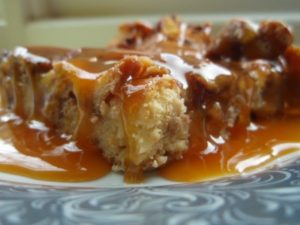 We know everyone loves cinnamon rolls, but why not kick it up a notch with cinnamon roll bread pudding?  This decadent dessert is the perfect end to any meal.  Thanks to A Southern Grace for creating this delicious recipe for us with our Duchess Cinnamon Rolls. read more…